The history of our kindergarten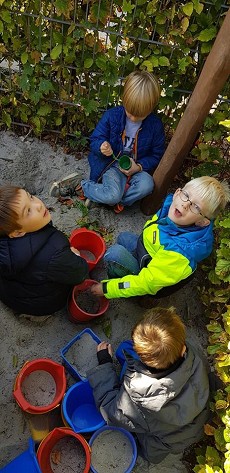 The kindergarten is an oldie from 1951, which was started by a group of parents in the Nyrnberggaarden apartment complex (which is opposite the kindergarten's current address). These parents began to collect money, to start a kindergarten that was missing in the neighborhood.
After a few years of effort, they had collected enough money and had been approved by the City of Copenhagen. On January 8, 1951, the first Chairman of the Board, Urban Hansen, could open the doors and welcome the first children to our kindergarten.
To begin with, there was no playground attached to it. In 1956, the board succeeded in getting a piece of land, on the corner of Østrigsgade and Lergravsvej. However, when the metro took its place in 1997, we had to leave the corner.
September 23th, 2003. After a brave battle from the board, they managed to got a new piece of land to a playground. It is the playground we have today and can be found behind the metro station and next to Lergravsparken, on Lergravsvej.